The Beauty of Hardwood Flooring in Your Home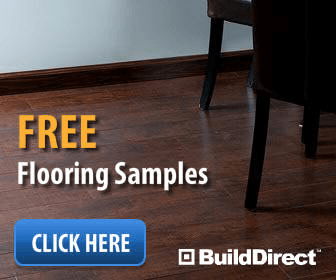 If you've been thinking about getting hardwood flooring for your home you're not alone. Many homeowners have come to see then numerous advantages of this type of flooring. Hardwood flooring is durable, easy to clean, attractive and through installation may be challenging, the end result is definitely worth the effort.
The alternative wooden finishes are available to both the commercial as well as residential clients. During the consultation phase, Prestige Flooring offers its prospective clients a brief introduction to the safer wooden finishes.
Hardwood floors are durable enough to last for generations. Some commercial buildings have enjoyed their hardwood floors for more than 150 years, a testament to their resilience.
Hardwood floors are easy to clean, and, so long as they are properly cared for, can endure in your home for years to come, while looking as nice as they did when they were installed.
The beauty of hardwood flooring, in my opinion, is unsurpassed. The ambiance they add to a home's decor is unmatched by any other type of flooring.
Proper installation of hardwood floors can be challenging; however, installation is relatively simple for a room that is small and rectangular or square.
If you want to have a hardwood floor that doesn't squeak, buckle, crack, begin to shrink and that remains in alignment you have to become acquainted with the many tricks and skills of the trade.
A big mistake is installing the flooring material before it's had a chance to acclimate to the temperature and humidity of the room. Hardwood flooring readily absorbs moisture which alters its shape and size with changes in temperature and humidity.
Ensure, then, that the humidity and temperature of the home or room where you'll be installing the flooring material is the same as it'll be when you live there. Do this by unbundling your flooring in the room where it is to be installed and allowing it to acclimate between seven and 10 days before installation.
The vexing task of refinishing hardwood floors has become much more bearable with modern refinishing equipment which has done away with the clouds of dust generated by the sanding of floorboards. Fortunately, by regularly caring for your floor, it need never be sanded again.
Coating floors with several layers of clear urethane helps to strengthen the already durable hardwood. It's easy to forget that we don't really walk on the wood floors; we're walking, instead, on layers of urethane. By not allowing the urethane to completely wear off, particularly in areas of high-traffic, you won't ever need to sand the wood. Simply by adding a new layer of urethane, say every three to five years, you can say goodbye to the heavy sanding equipment. Just remember to lightly sand the urethane before applying the new layer.
Oak is the most common hardwood flooring material in use. This is perhaps because it is abundant, relatively inexpensive and durable. Maple is another popular material because it has a much lighter grain than oak, yet remains durable.
Each type of hardwood has its appeal, from cherry hardwood to red birch, walnut, ash, or poplar. No matter your choice you'll be sure to enjoy the beauty of wood flooring.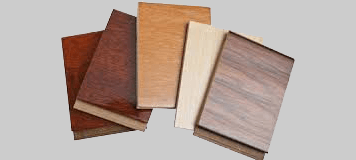 Choosing Wood for Your Projects
Different Types of Hardwood Flooring Explained
Easy Guide to Hardwood Floors
Hardwood Floors - Hot Tips to Save You Money
The Beauty of Hardwood Flooring in Your Home
Wood Manufacturing Sector Laws and Regulations
Common Methods for Drying Hardwood Lumber
What is the Difference Between Hardwood and Softwood?